️ ​User ​Interface ​Guide
Kestra comes with a rich web user interface located by default on port 8080. If you launch Kestra from our Docker Compose file, as explained in the Getting Started guide, it will be available on http://localhost:8080.
When you first navigate to the Kestra UI, you will see the Welcome page.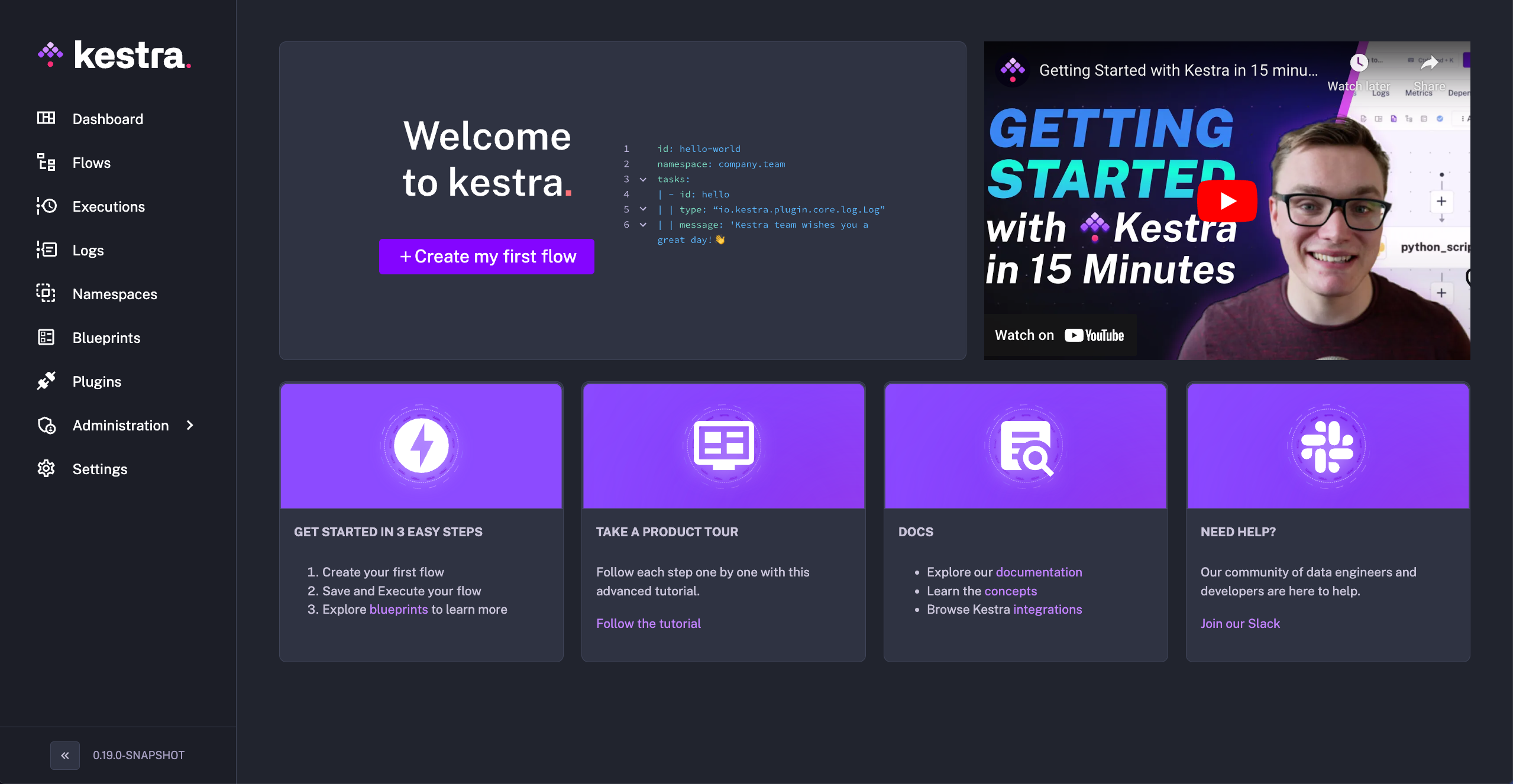 On this page, you can click on Create my first flow to open the Kestra Guided Tour which will guide you step by step into creating and executing your first flow.
On the left menu, you will have access to all the functionalities provided by the Kestra UI:
The Kestra Enterprise Edition comes with additional functionalities provided by the Kestra UI: